Welcome to ESCape Radio – the new Webradio-Station with the best and finest music of the Eurovision Song Contest and it's national Finals (NF). Mostly you can hear music of the last 20 years of Eurovision and the national finals. But this isn't set in stone – so we also celebrate the Eurovision-Classics every sunday between 3 and 5 pm.
We're still currently work on our Website, but you can hear our stream with the Player above.
The regular program of ESCape Radio:
GOOD VIBES (daily 5 am to 10 am)
CALM DOWN (sunday to thursday 10 pm to 2 am)
FAMILY:NEWS (monday to friday 7 to 8 pm)
TOP 20 of 2023 (saturdays & sundays 7 to 8 pm)
PARTY:STARTER (fridays & saturdays 9 pm to midnight)
EUROVISION:MIX (saturdays & sundays midnight to 2 am)
CELEBRATE THE CLASSICS (sundays 3 pm to 5 pm)
ALL THE BEST (inbetween)
More will follow – so come back and have fun!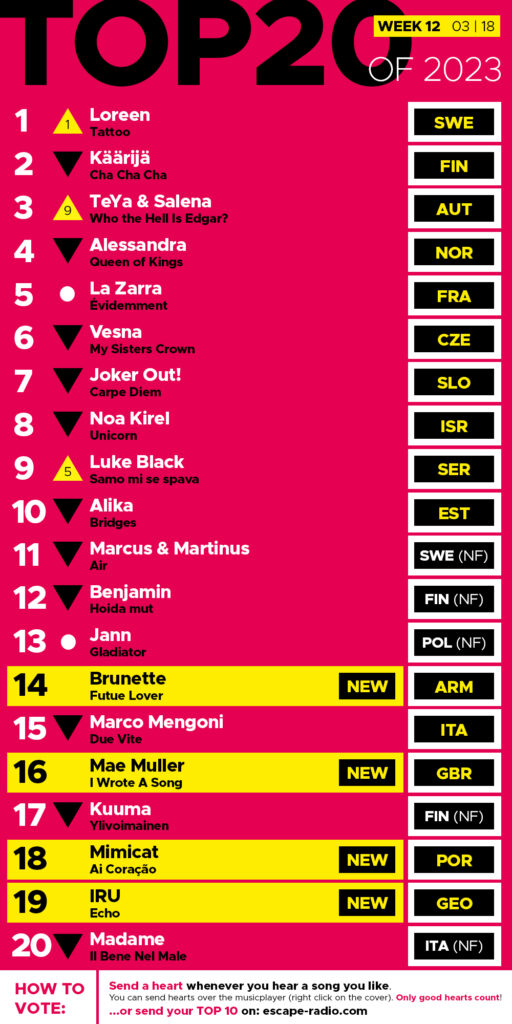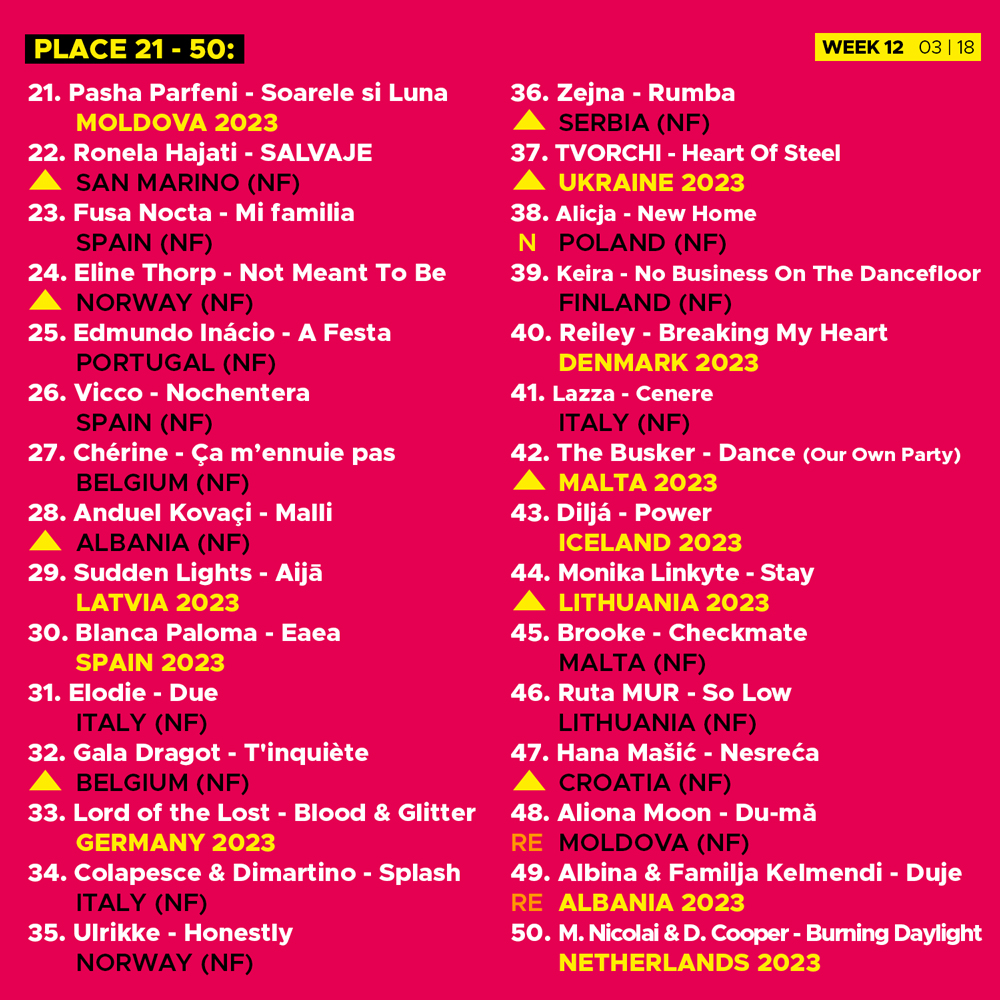 Vote for your favorite songs from the current ESC year – and the corresponding national finals decisions! You can vote for all songs that are officially and fully released – find all songs of Eurovision 2023 HERE and from national finals HERE.
Votes are counted from saturday evening to thursday. The current ESC 2023 Top 20 will be published here every saturday and can be heard every saturday and sundays from 7pm to 8pm on ESCape Radio!