I'M SORRY!   THERE ARE TECHNICAL PROBLEMS IN THIS MOMENT. WE ARE WORKING ON IT AND HOPE TO FIX IT SOON! 
So, if you see an "internal error" instead of the musicplayer please try to restart the homepage. Hopefully you see the music player again then. 

Welcome to ESCape Radio – the new Webradio-Station with the best and finest music of the Eurovision Song Contest and it's national Finals (NF). Mostly you can hear music of the last 20 years of Eurovision and the national finals. But this isn't set in stone – so we also celebrate the Eurovision-Classics every sunday between 3 and 5 pm.
We're still currently work on our Website, but you can hear our stream with the Player above.
The regular program of ESCape Radio:
GOOD VIBES (daily 5 am to 10 am)
CALM DOWN (10 pm to 2 am)
FAMILY:NEWS (daily 7 to 8 pm)
Your TOP 20 (mondays to fridays 8 pm)
PARTY:STARTER (fridays & saturdays 9 pm to midnight)
EUROVISION:MIX (saturdays & sundays midnight to 2 am)
CELEBRATE THE CLASSICS (sundays 3 pm to 5 pm)
ALL THE BEST (inbetween)
More will follow – so come back and have fun!
YES, it's that time of the year again!
More and more songs for the Eurovision Song Contests 2022 in Turin get released – and also more and more songs fight for the ticket to Turin in their national finals. You can hear them all on ESCape Radio!
Now it's your turn to vote for the best!
Send us your Top 10 of all songs that will go to Turin – or the best songs from a national final for this years Song Contest in Turin. You can vote weekly. Use the form – or send an email to: info@escape-radio.com! 
If you vote – please name the country and the singer with the song.
With all votes and hearts that will be send over the whole week, we'll create the weekly ESCape Radio Top 20 of 2022!
You can hear this Top 20 daily beginning 8pm from Monday to Friday.
And now – IT'S TIME TO VOTE!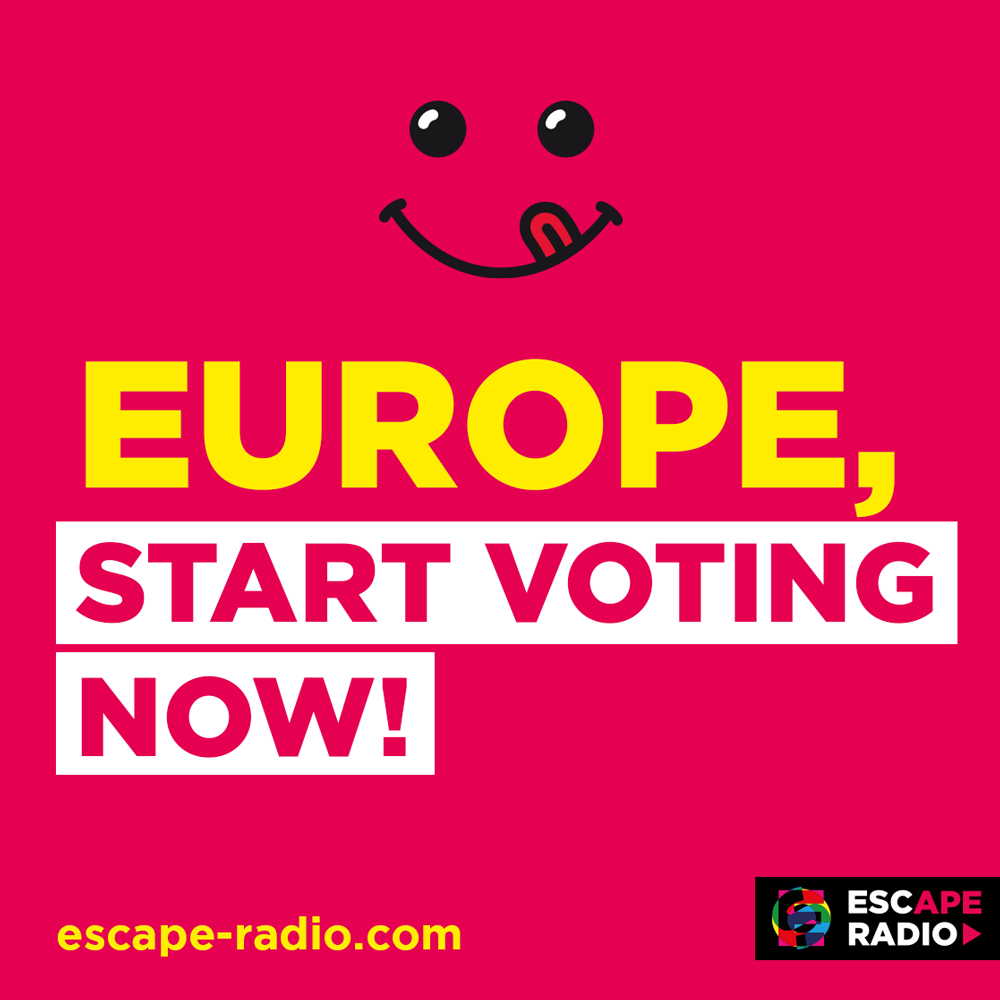 Yes, it's that time of the year again!
We want to know – what are your favorite songs from Eurovision of all time? 
To vote just fill the fields on the right side with the country & year, if you vote for a song of Eurovision. Otherwise you can use the shorts cut "NF" for national final and let me know, which song from which country and which year you want to vote for. You can vote for all songs which competed in Eurovision ever. Also you are allowed to vote for all interval-acts and openings – and of course for all songs, that competed in a national final to go to Eurovision!
You can only vote once and votes will be count till the 12th of December.
All valid votes will be count together with all the hearts that were given over the whole year from you. You can find last years Top 200 here!
The full Top 200 will be broadcast December 25th & 26th here on ESCape Radio.