Welcome to ESCape Radio – the new Webradio-Station with the best and finest music of the Eurovision Song Contest and it's national Finals (NF). Mostly you can hear music of the last 20 years of Eurovision and the national finals. But this isn't set in stone – so we also celebrate the Eurovision-Classics every sunday between 3 and 5 pm.
We're still currently work on our Website, but you can hear our stream with the Player above.
The regular program of ESCape Radio:
GOOD VIBES (daily 5 am to 10 am)
CALM DOWN (10 pm to 2 am)
WEEKLY TOP 20 (daily 3 pm (accept sundays))
FAMILY:NEWS (daily 7 to 8 pm)
PARTY STARTER:MIX (fridays & saturdays 10 pm to midnight).
CELEBRATE THE CLASSICS (sundays 3 pm to 5 pm)
ALL THE BEST (inbetween)
More will follow – so come back and have fun!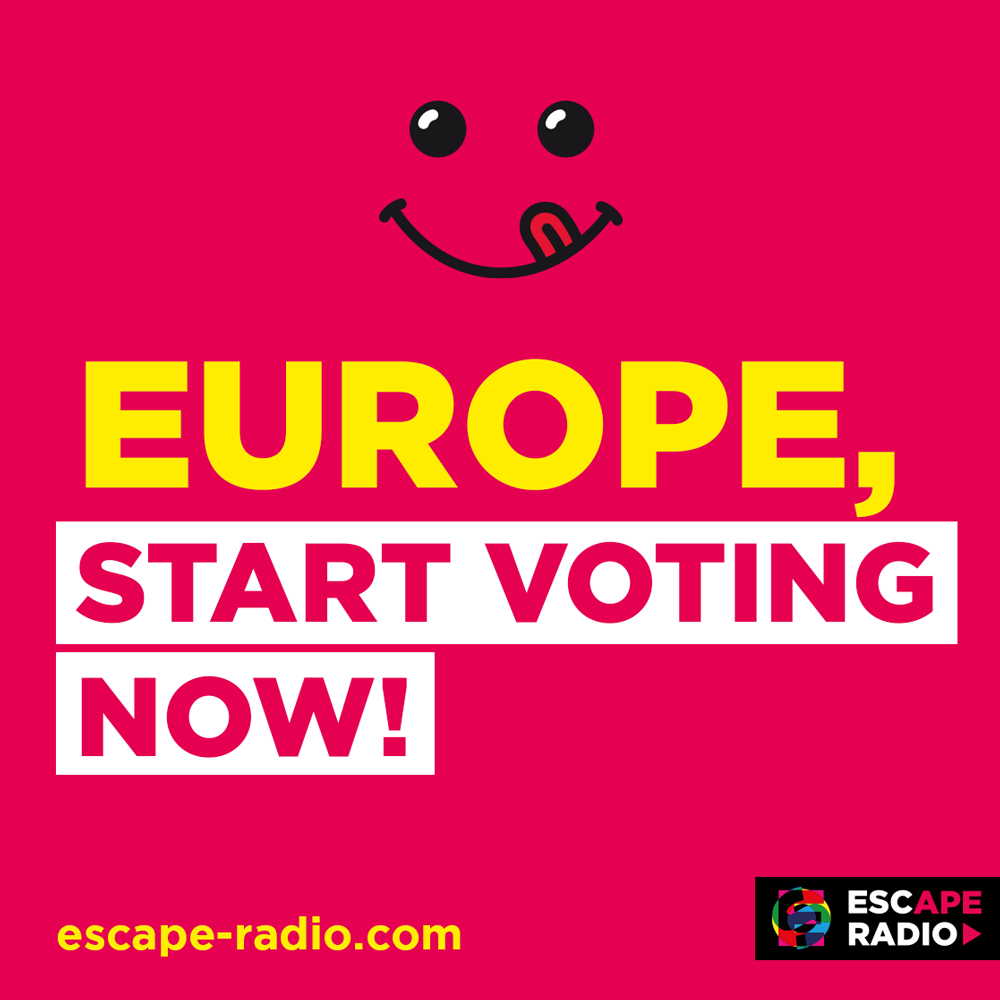 Since the beginning of ESCape Radio, you could send hearts with the radioplayer above, if you hear a song you like. And you gladly did!
Now you can vote for your favorite songs of EUROVISION of all time! 
Yes – all songs from 65 years of the EUROVISION SONG CONTEST! But that's not enough – you can also vote for your favorite songs, even the songs didn't reach the final of the EUROVISION. 
And that's not enough either – you can also vote for all opening- and intervalacts and for all songs ever taking part in a national final for the EUROVISION SONG CONTEST! Tell us – which songs do you like to hear the most?
Yes, yes, yes… That's a lot of songs you can choose from. So you better start choosing your favorites!
HOW TO VOTE:
Please fill out the form on the right and name the song or the country and the year it took part. If you name a song from a national final please write "(NF)" behind the chosen entry. 
You only can vote once and all votes will be counted until December 6th! 
All your votes and all hearts that has been send over the year will be counted to find your most favorite song of the EUROVISION SONG CONTEST ever!
You can hear all your favorite 300 songs on December 25th, 26th, 31th and January 1st between 8 am and midnight (CET) – only here on ESCape Radio!